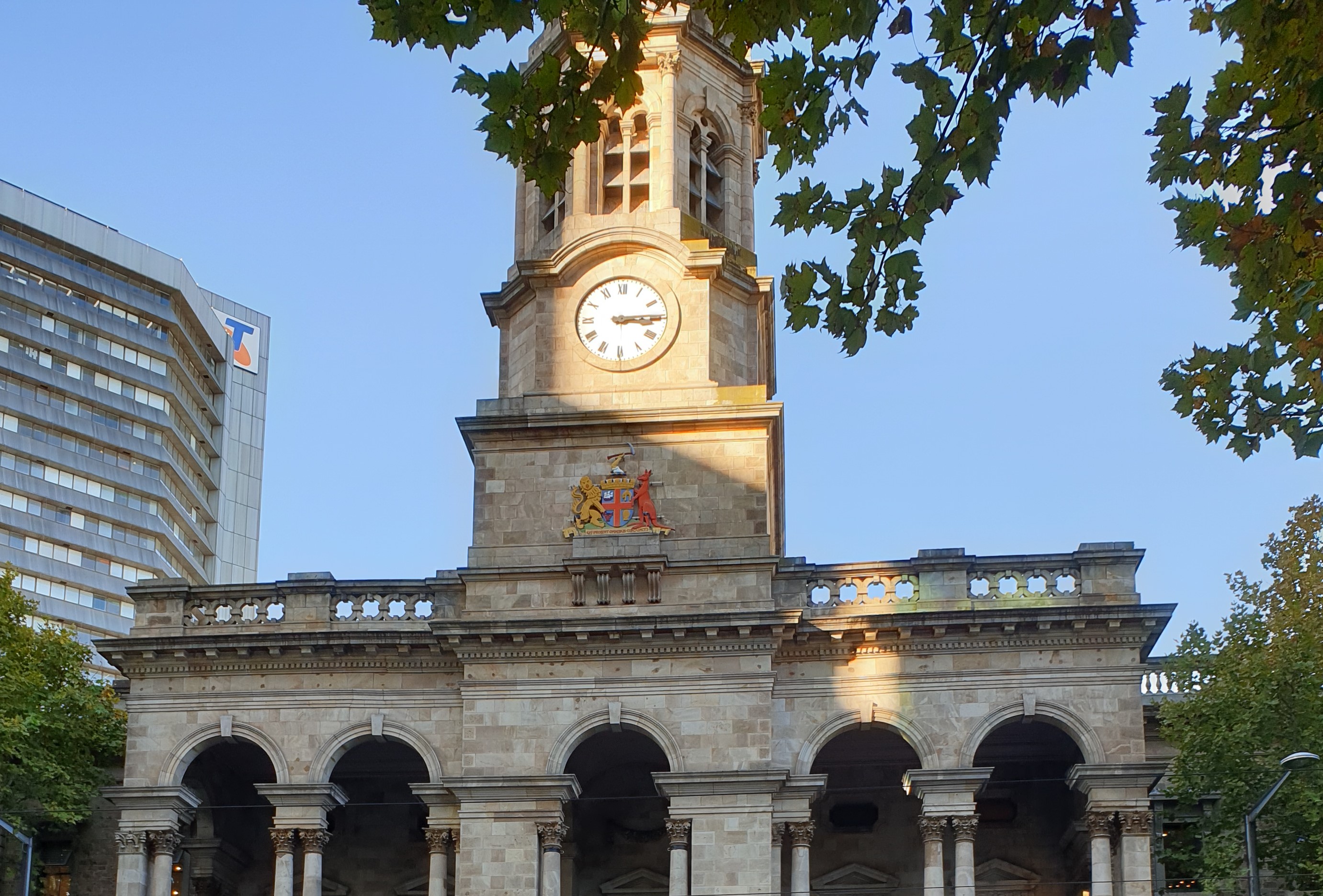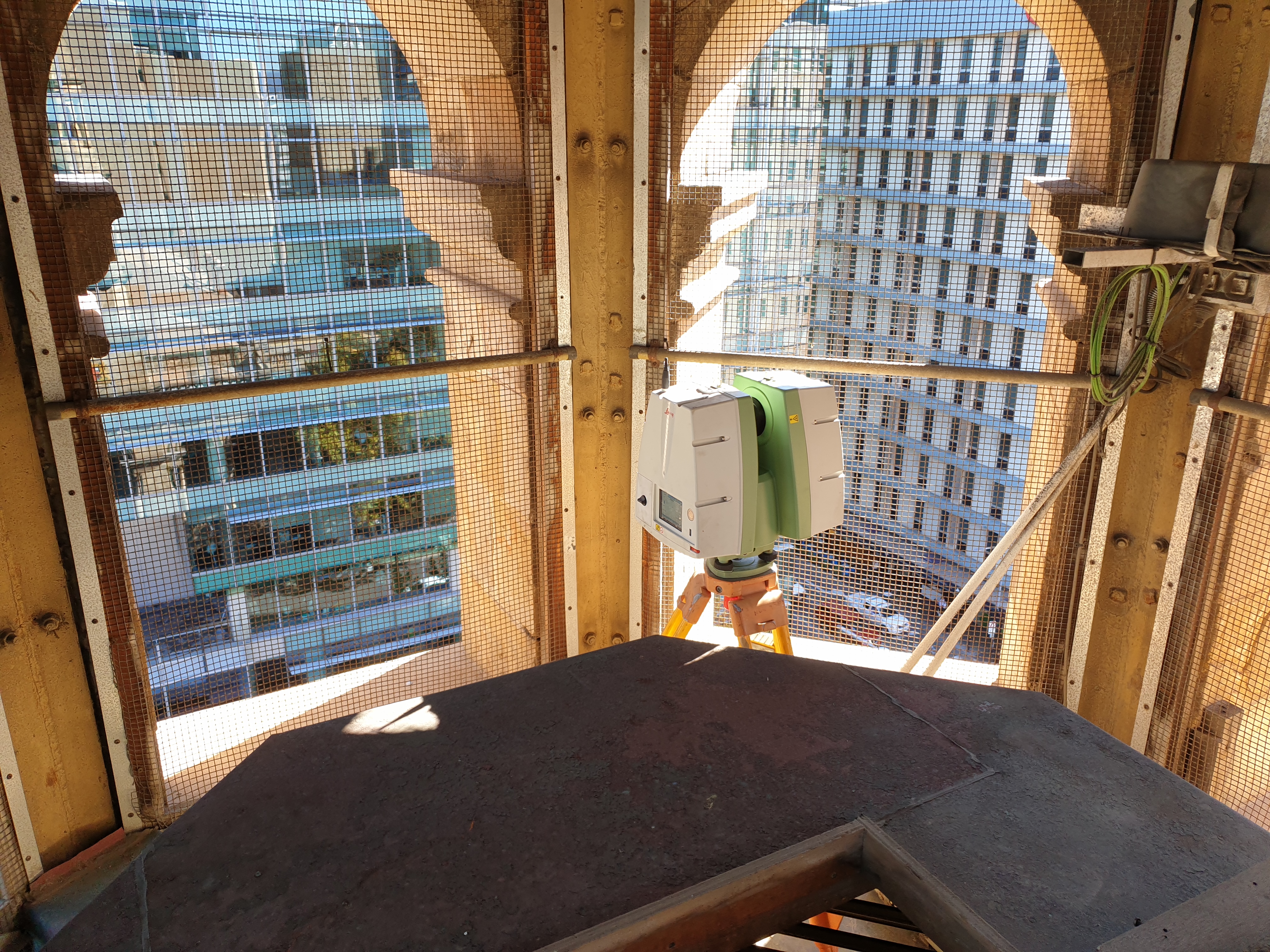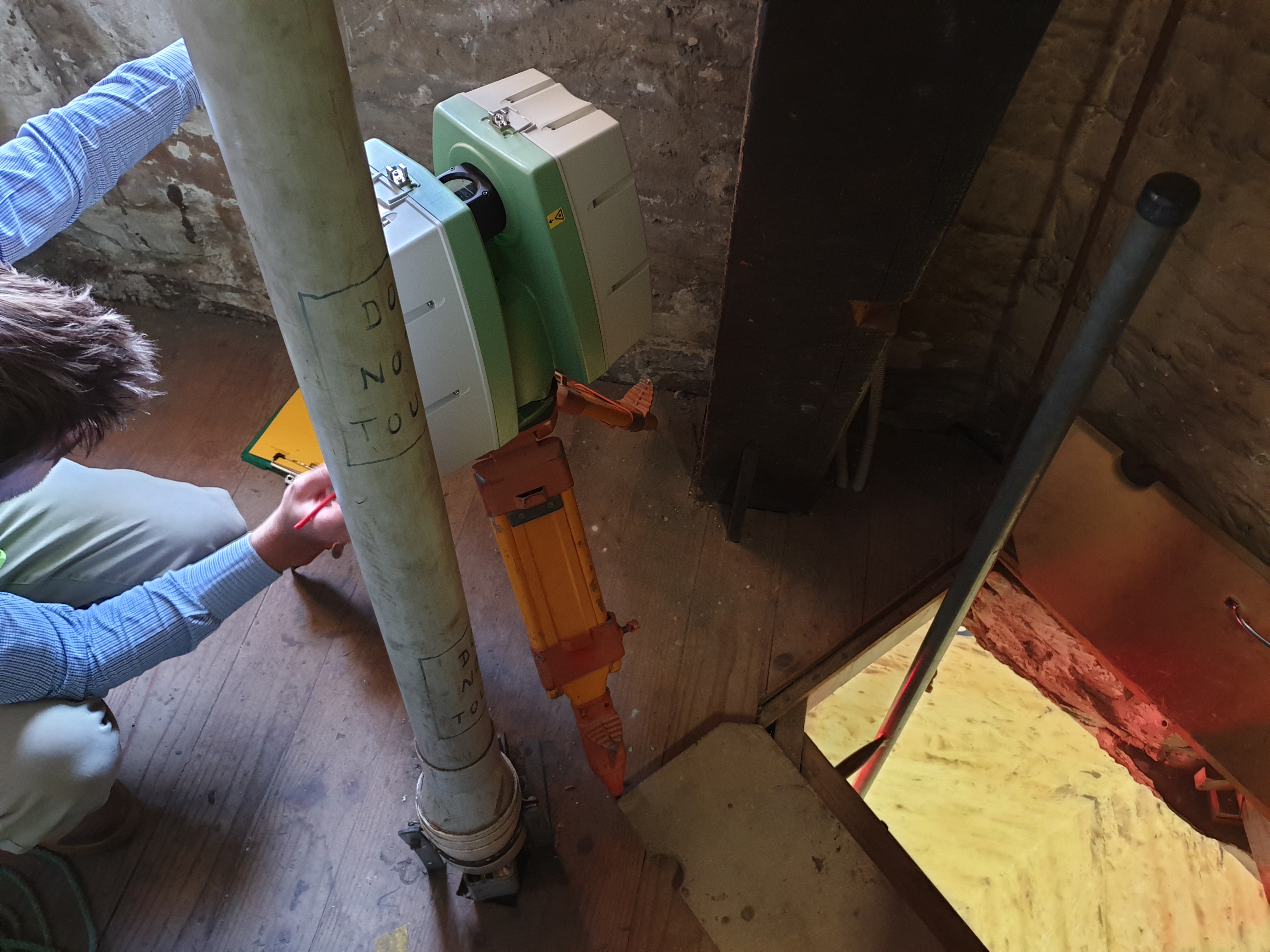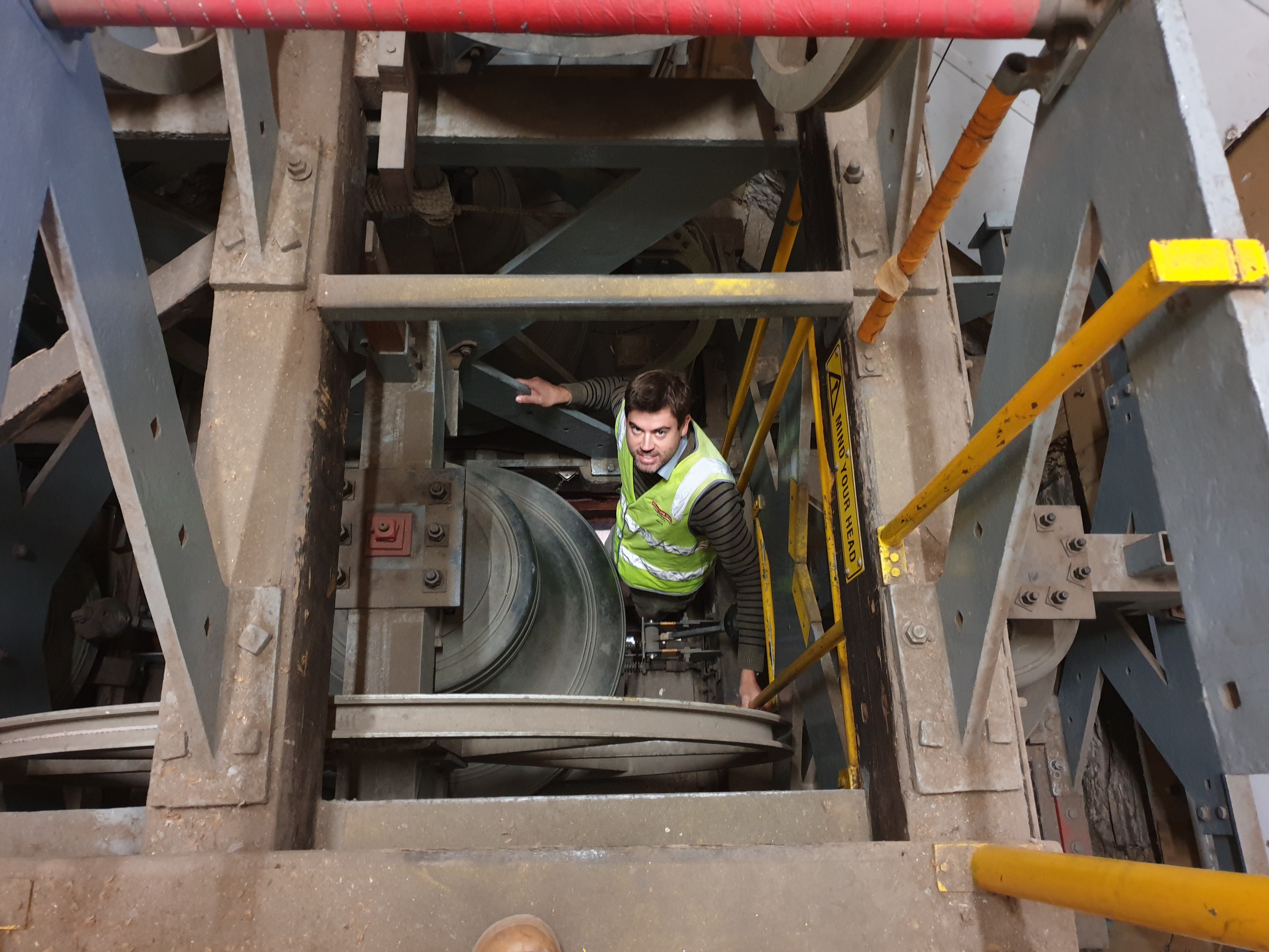 We spent a day in the Adelaide Town Hall bell tower recently; scanning the inside of the interior of the tower to gain information to enable the bell tower to be refurbished to improve the acoustics. As you can see from the pictures, the bells are large and space is tight. But look at the view!
Surveyor, Sir Colonel William Light earmarked the one acre site for use by Council for the Adelaide Town Hall, in his original plan for the city of Adelaide. It was initially used as a produce market selling hay, corn, butter, poultry, eggs, fish and vegetables.

On May 4, 1863 the foundation stone for the Adelaide Town Hall was laid and was cut from the Tea Tree Gully quarry. The Albert Tower was constructed over this stone, in which the bell tower, and later the clock were positioned. This structure was significant as it was the only civic building outside of England to house a full peal of eight bells.

The Adelaide Town Hall, Albert Tower Bells have marked significant occasions throughout the history of the city; including for the pop band, 'The Beatles', as they were cheered by a crowd of thousands while they were standing on the balcony above.